Base model starts at $330.00
Superlight makes any task brighter. Fluid motion in every direction affords easy positioning of warm, glare-free LED light exactly where you need it. Each joint lets you easily move Superlight and its ergonomically positioned switch allows for single-handed use with effortless light level adjustment. The lens also rotates 90 degrees.
Warranty: 5-year warranty

Setup Time: 5 minutes
Easy positioning of light through 3-axis rotation at each joint
Effortless light level adjustment switch allows for single-handed use
Control how much light you need with full-range dimmer
Save energy using 6-hour auto-off feature
Eliminate multiple shadows through unique LED array
Put light where you want it with magnetic base pad
Ultra slim profile takes up minimal desk space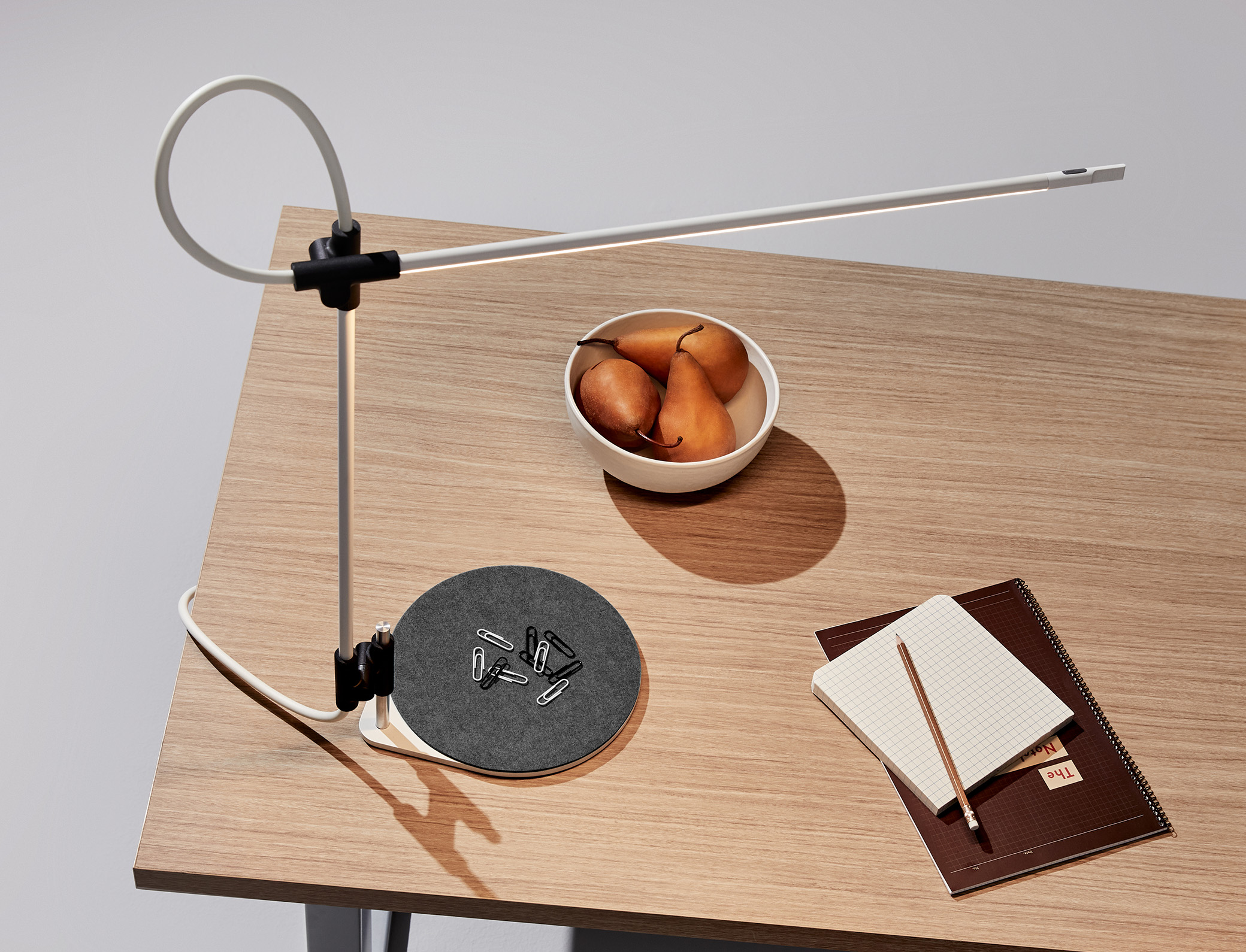 Super Slim Design
Superlight is a task light reduced to its pure essence. A gestural line in space results in a precise yet playful structure that defies gravity and achieves fluid, sweeping movement in every direction. Superlight balances minimal form and maximal function to meet your lighting needs—exactly where you need it—without taking up valuable surface space.