Base model starts at $449.00
Upside is all about your choice to work the way you want—in comfort. Add your own worksurface to the Upside base to create a customized sit-to-stand desk. Easily change your posture and position throughout the day to help reduce fatigue and back pain. Upside's simple paddle control lets you adjust the height of your desk anytime without missing a beat. Choose a programmable paddle to add personal presets and reminders to move. Sturdy construction handles the weight of all the equipment you need to stay productive.
100% recyclable

Warranty: 10-year warranty

Setup Time: 30 minutes
Sleek C-leg design looks great in any space
Add your own solid surface top to create your own custom Upside desk (see Specs & Dimensions tab for weight and measurement requirements)
Choose a simple up/down paddle control, or a programmable control with display to customize height preferences and reminders to move
Standard or extended range of height adjustability available
Safely supports your equipment, work tools, and accessories as the desk moves up and down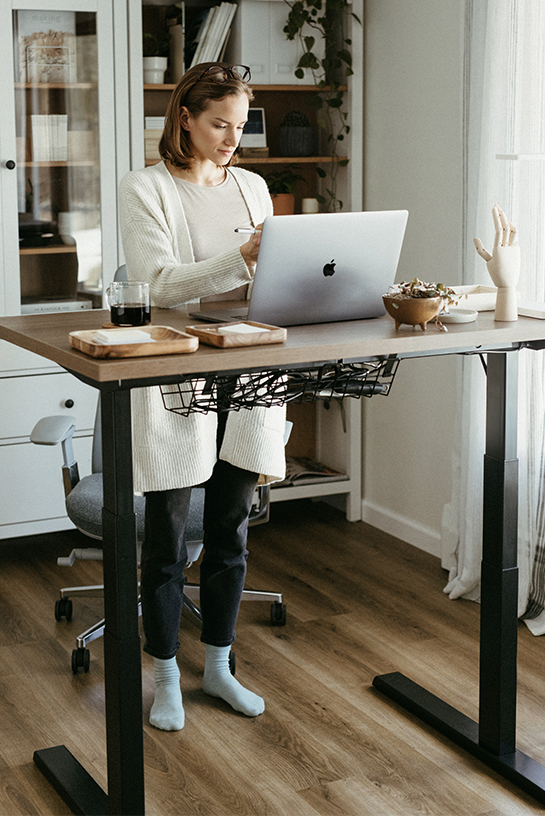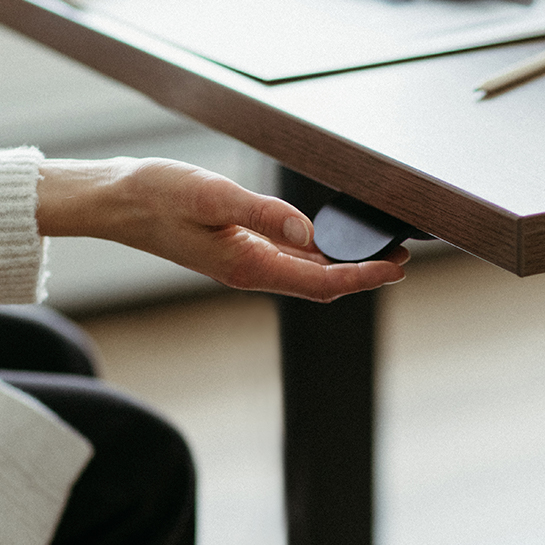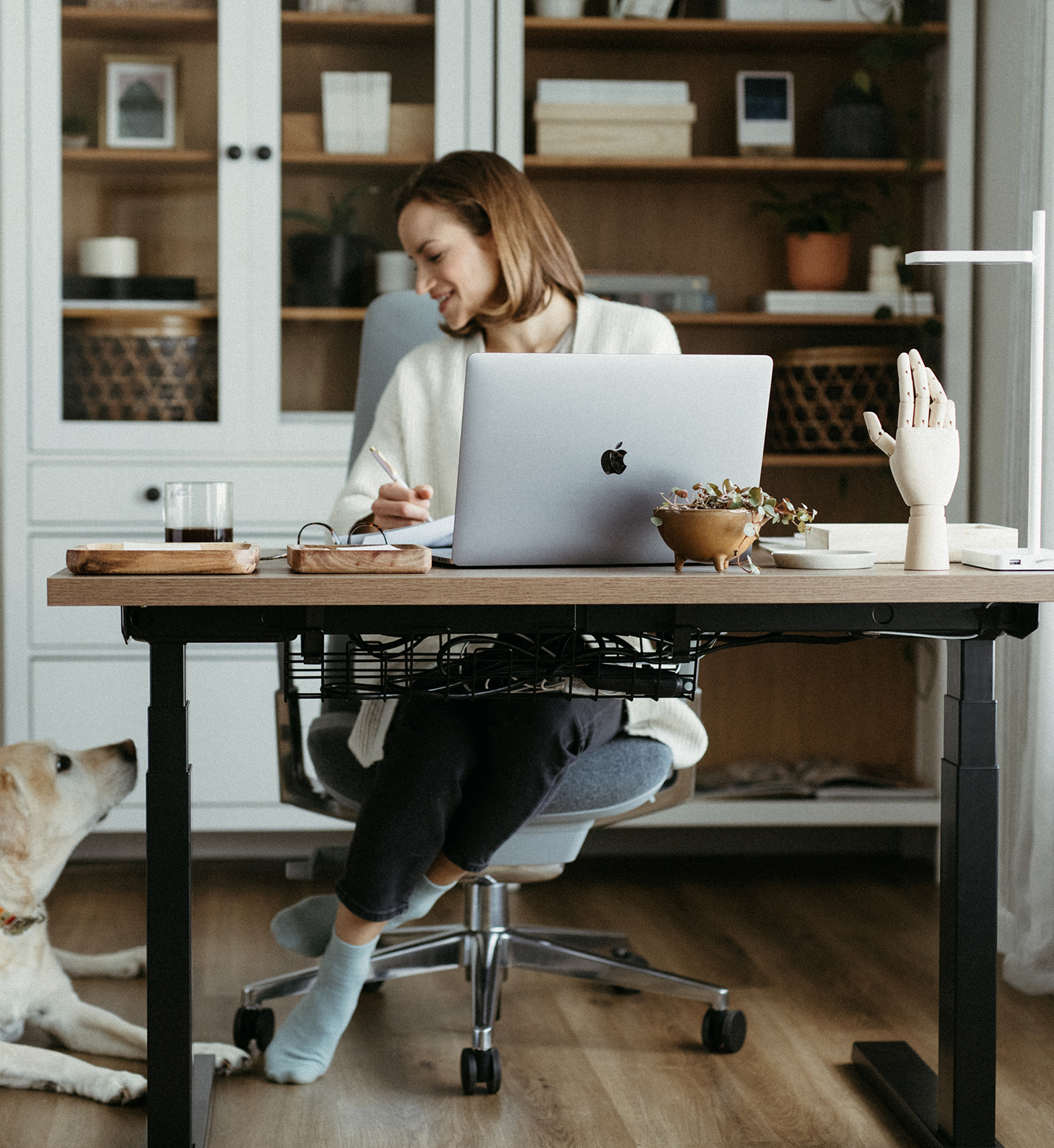 Create a Flexible, Healthy Workspace
Upside keeps you comfortable and ergonomically supported throughout the day. Sit or stand anytime you feel like it. Upside moves right along with you, so you can continuously personalize your workspace and stay productive while you do it.
Ergonomic
Ensures ergonomic fit and comfort for nearly every shape and size
High-Performing
Designed and tested to meet rigorous commercial furniture standards
Sustainable
Reduces negative impacts on our environment and global communities
Support for More People
The Upside sit-to-stand base is ideal for creating a custom desk for people of all shapes and sizes—and all the ways we like to work. For the greatest flexibility, choose the extended range model, which adjusts from as low as 22.6" (574 mm) all the way to 48.7" (1,237 mm) in height. Meeting the demanding BIFMA G1 Ergonomic Guideline for Furniture, Upside fosters overall well-being through supportive posture and position changes that get you moving.
Performance That Doesn't Compromise
Customization and human-centered features come standard on the Upside base at a budget-friendly price. A simple, intuitive up/down paddle provides smooth adjustments and easy control over your workspace, so you can change position anytime you wish. Built-in Gyro-sensor technology detects obstructions to reduce unforeseen collisions and minimize any possible damage to your desk or other items in your space. For greater control, you can opt for the programmable paddle with OLED display to set preferred heights, minimum and maximum height ranges, and even vibration alerts that remind you to move.