Base model starts at $285.00
Like the original Pixo table lamp, Pixo Plus is ultra-efficient and highly-adjustable, offering you maximum utility within minimal space. This slim addition to your home office pivots at both the shade and base so you can perfectly position the light right where and when you need it. Pixo Plus also has the added functionally of wireless inductive charging in the base so you can charge your mobile device.
97% recyclable

Warranty: 5-year warranty

Setup Time: 5 minutes
Save energy with the low power consumption of Pixo Plus
Eliminate multiple shadows with its circular array of LED lights
Use minimal desk space with the ultra-slim profile of Pixo Plus
Easily charge devices from the built-in USB charging port or wireless inductive charging feature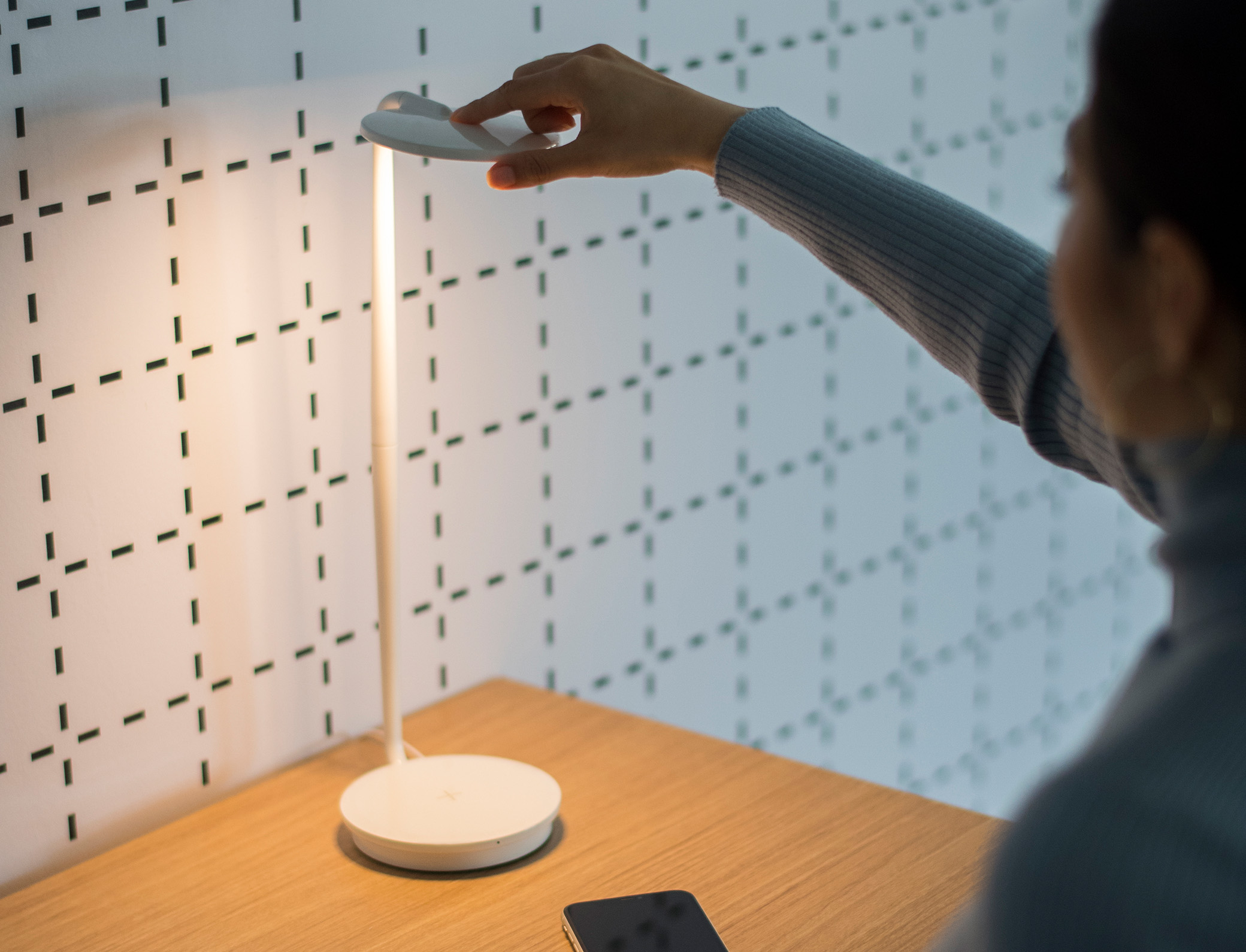 Intelligent & Compact
Although Pixo Plus embodies a humanistic form, it makes the most of its frame through every feature. Pixo Plus was designed with minimal material and a compact, energy-saving LED light to be kind to our environment. You'll see this right out of the box: the base and arm ship detached from each other to reduce packing materials and shipping costs.