2008
HQ LEED NC Gold certified
2012
1st in industry for zero-waste manufacturing & headquarters
2013
Launched banned chemical commitment
2018
1st in industry to launch zero-waste digital knit
2020
Launched 100% recycled Oceanic fabric
We believe in action.
To us, sustainability is a verb. It's about doing what we say we will—and it's part of our work and company culture every day.
We've earned Zero Waste to Landfill status.
That means our North American operations have sent zero waste to landfill since 2009. Same goes for our global operations since 2012.
We've invested over $1 million each year in zero-waste efforts. And we recycle waste materials from manufacturing—things like metal, wood, plastic, fabric, cardboard, office waste, and food.
At our zero-waste headquarters in Holland, Michigan, employees recycle or compost all waste, whether it's sticky notes from meetings or leftovers from lunch. In 2020, more than 97% of generated waste was recycled.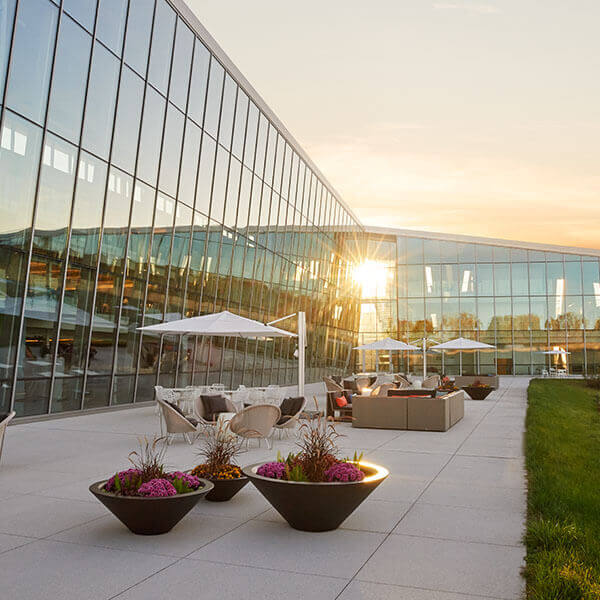 Recycle to reimagine.
This year, we introduced three sustainably made materials that contribute to environmental efforts. The first is Scape, and it's the industry's first 100% post-consumer recycled biodegradable polyester. The second is Novelty, which uses 17 plastic bottles to make 1 yard of fabric. The third is Hobson, and it diverts 33 ocean-bound plastic bottles per yard of fabric. With a soft feel and durable build, each material has a purpose now — and tomorrow.
A humble beginning. The coziest end.
So, how do plastic bottles from the sea transform into soft, cozy upholstery for seating? Through a six-step process that keeps quality a top priority.
Bottles collected by fishermen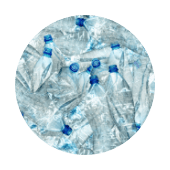 Bottles washed, sanitized and shredded
Plastic made into small chips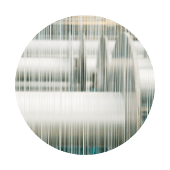 Chips made into textured yarn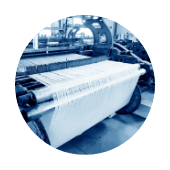 Yarn woven into fabric
Fabric dyed
Our digital knit wastes nothing.
Knit to fit one chair at a time, our one-of-a-kind digital knit leaves no leftover fabric. Like a high-performance running shoe, it relies on innovative techniques to achieve supreme durability. But here's the best part: It's also as cozy and well-worn as your favorite sweater.
Our designers love working with digital knit. It lets them be endlessly creative with colors, patterns, and textures. "This whole 'knit-to-fit' term is really centered around making one piece," says Alexis Putnam, a materials and finish designer at Haworth. "No cutting or waste. This fits with our commitment to sustainability."