Base model starts at $299.00
Enjoy warm LED light and high-quality sound in a single smart package with the UMA audio lantern. Dimmable, rechargeable, and Bluetooth-enabled, UMA is the perfect centerpiece for social gatherings and quiet moments—indoors and out. UMA Mini takes its cues from its big sister, with an additional party mode feature that lets everyone participate in audio selection.
97% recylable

Warranty: 1-year warranty

No assembly required
Connect to any mobile device via Bluetooth
360-degree sound with touch-sensitive volume control to suit your mood
Soft, warm LED light with full-range dim control to adjust ambience; UMA Mini gives the same warmth plus dual-light level dim control
Portable and rechargeable with long-lasting battery
Equipped with two interchangeable leather handles; UMA Mini features a grab-and-go leather strap
Enhance social gatherings by linking up to 24 UMA Mini units simultaneously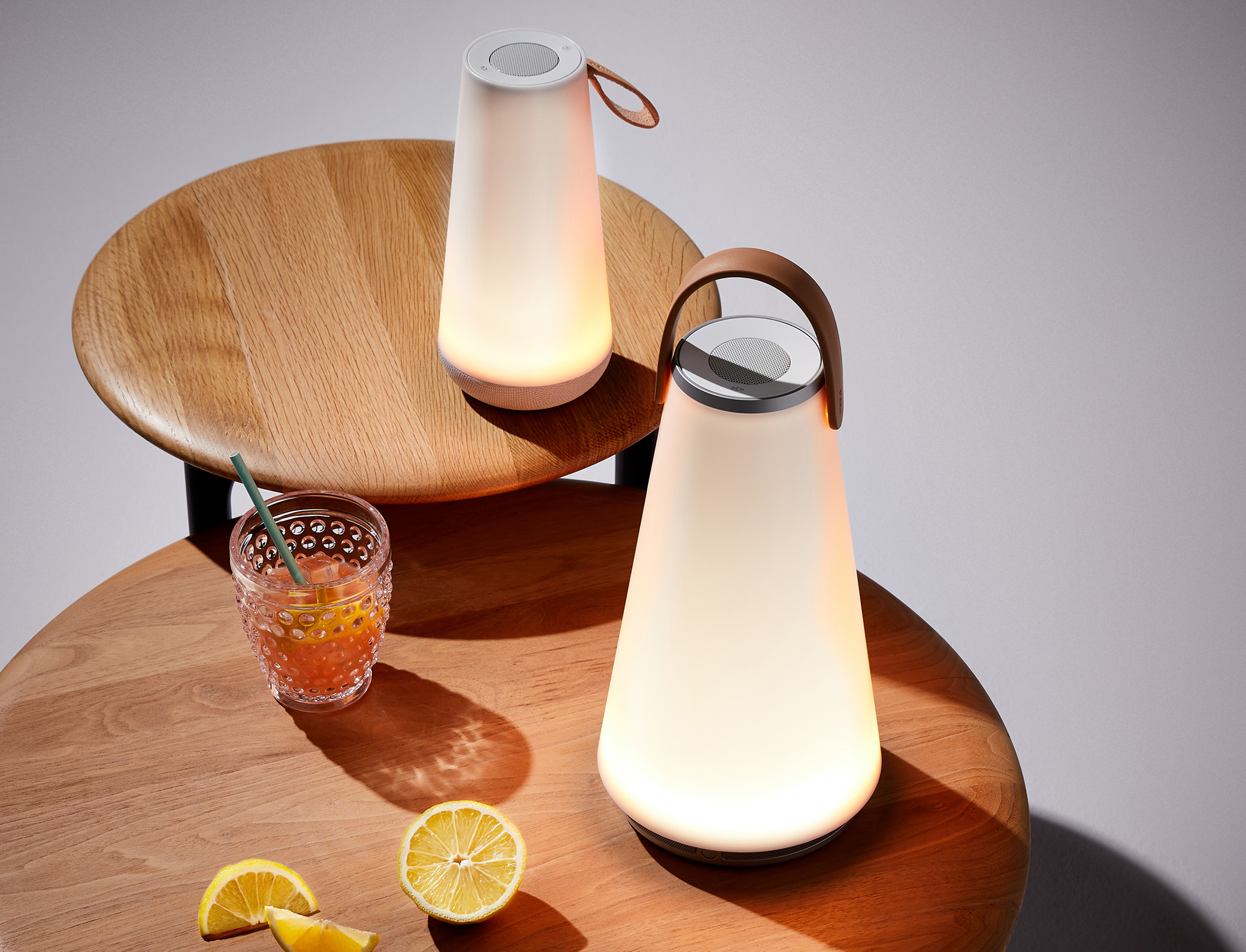 From Desk to Deck
Tote UMA wherever you go—indoors and out, from countertop to campground—with its handy leather strap. UMA and UMA Mini will be the life of the party, whether it's quiet time for yourself, an intimate setting for two, or a social event. You can set the mood with UMA.
Make Your Own Ambience
UMA redefines the portable lantern for the modern age. Invoking the primal symbol of the lantern and the warmth of a campfire, UMA provides a one-of-a kind portable light + sound experience, integrated seamlessly into a strikingly elegant design. Combine state-of-the-art warm dim LED technology with 360-degree, high-fidelity surround-sound to set the stage for party ambience or quiet time alone.