Base model starts at $195.00
Talia is smart and powerful—yet refined—in a compact design that embraces only the essential elements to fulfill its purpose. Enjoy maximum light control, paired with fully dimmable and glare-free flat light technology, to satisfy both task and ambient lighting needs in one table lamp.
97% recyclable

Warranty: 5-year warranty

Setup Time: 5 minutes
Put light where you need it, when you need it with pivoting post and shade
Control how much light you need with full-range dimmer
Save energy using 6-hour auto-off feature
Easily charge devices from the built-in USB charging port or wireless inductive charging feature
Wireless charging indicator light lets you know devices are powering up
Accommodate both task and ambient lighting needs with glare-free LED flat light technology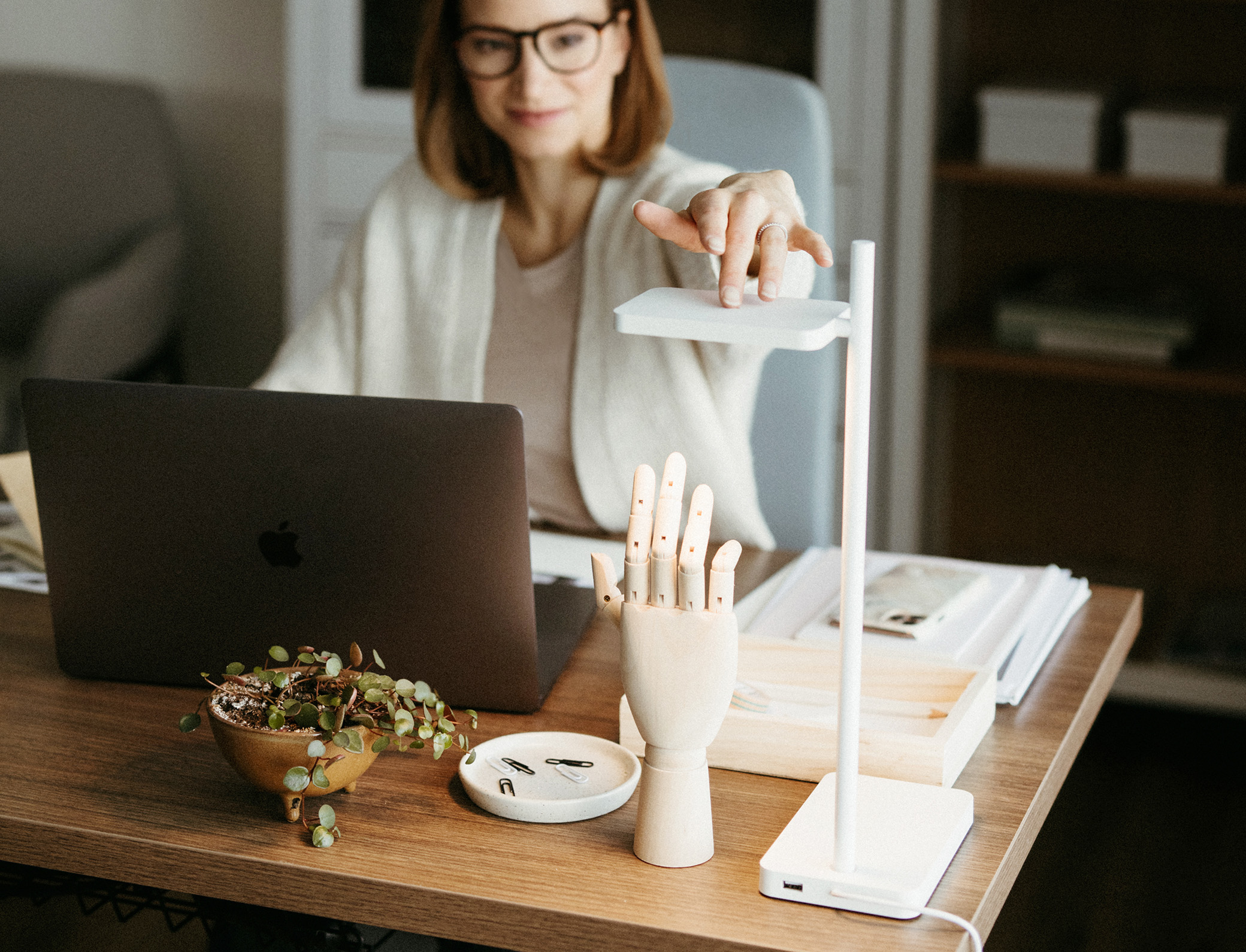 Elemental Light
With its simple and intuitive design, Talia's sleek lines fit into any décor. Using minimal materials results in less impact on the environment and an elegant, compact lighting solution that takes up minimal space on your worksurface.