Base model starts at $389.00
Reduce back pain and fatigue. Quickly convert any desk or table into a sit-to-stand workstation that helps you work in ergonomic alignment throughout the day—even as you change positions. The WorkFit-T standing desk converter has smooth extension and retraction to raise and lower your work area without cranks or motors. Simple movements adjust your monitor, keyboard, and mouse to the most comfortable level, helping to reduce eye and neck strain. The WorkFit-TL has all the features of the WorkFit-T, with an even more generous worksurface.
Warranty: 5-year warranty

No assembly required
Easily change from a sitting to standing posture with smooth hand-brake lever adjustments that move the surface and keyboard tray in tandem
Place your monitor directly on surface, or use a monitor mount (available separately)
Extremely stable, even in the highest position with tools and monitors in place
Choose WorkFit-TL for an even larger standing worksurface
Stores easily when not in use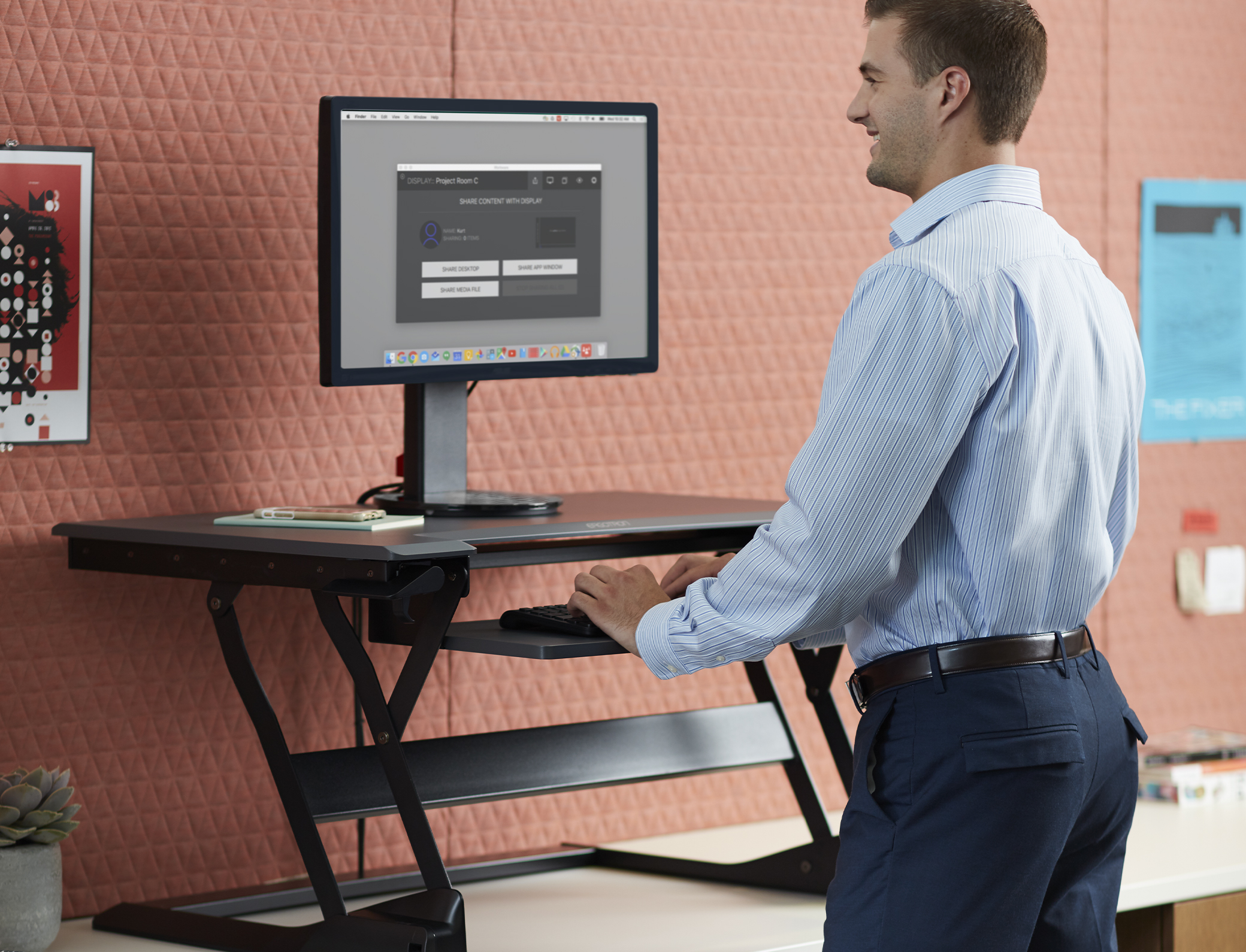 A Simple Sit-to-Stand Option
Ergotron WorkFit-T or TL turns any desk or table into a sit-to-stand workstation, so you can change your posture throughout the day and stay comfortable.
Get Moving with an Instant Upgrade
Ergotron WorkFit-T and WorkFit-TL foster overall well-being through supportive posture and position changes that get you moving. Add 15" (381 mm) of height adjustability to any desk or table without tools or assembly—just place the WorkFit-T or TL on your existing surface. Simply squeeze the levers on either side to raise or lower the platform and keyboard together—anytime you want to stand or sit. The platform is so stable and the adjustments so smooth, you can even leave your monitors in place without any wobble or sway.